General Chat
Welcome to the Genes Reunited community boards!
The Genes Reunited community is made up of millions of people with similar interests. Discover your family history and make life long friends along the way.
You will find a close knit but welcoming group of keen genealogists all prepared to offer advice and help to new members.
And it's not all serious business. The boards are often a place to relax and be entertained by all kinds of subjects.
The Genes community will go out of their way to help you, so don't be shy about asking for help.
Quick Search
Single word search
New Scottish Census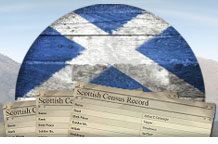 Do you have Scottish ancestors?
Perhaps you do and you just didn't know! Search our brand new Scottish census records today and discover if you have Scottish roots.
Icons
New posts
No new posts
Thread closed
Stickied, new posts
Stickied, no new posts
DIZZI
Profile
Posted by
Options
Post Date

♥†۩ Carol Paine ۩†♥
Report
23 Dec 2012 16:40

DO NOT PANIC

Nudging this thread so it does not fall off of page 200 before Dizzi has re read it & is reminded that there are lots out there concerned about her,


edit.
Back in Hospital

Sorry, I have been busy so not on here for a couple of days.

DIZZI has been having problems with both her internet & phone, so getting herself into a bit of a state.



:-D

~`*`Jude`*`~
Report
23 Dec 2012 17:19

Thanks for updating us Carol:)

Hope Dizzi's phone and internet are soon sorted.

Take care and have a lovely Christmas:)
jude xx

Researching:
Meninsky, Menin, Heather, Pettit, Butler, Ratcliffe. Russia.USA, Sussex,Kent, London.

UzziInSunshine
Report
23 Dec 2012 17:22

poor Dizzi.hope things get sorted soon

Researching:
Turner, Staniforth in Beighton and Ridgeway Sproat in Sheffield and Cumbria

AnninGlos
Report
23 Dec 2012 18:10

Saw poor Dizzi and just when she needs her friends on here. Sending lots of ((((((hugs))))))

Researching:
Photo, daffodils in our conservatory Researching Somerset, Dorset, Hampshire, Derbyshire, Staffs, Devon, Glamorganshire. Ingram, Masters, Tamblyn, Knight, Warner, Bate, Allen, Riggs, Dominey, Duffin

♥†۩ Carol Paine ۩†♥
Report
23 Dec 2012 18:41

I was awaiting a phone call before posting this, but now have update from her husband.

Dizzi was having problems both with her Parkinsons & her breathing this afternoon. The paramedic called an ambulance, she is to stay overnight with tests tomorrow.

GlitterBaby
Report
23 Dec 2012 18:51

Oh dear.

Wish her well

Maureen

Researching:
PLEASE DO NOT: send me information concerning your thread on the board as it should be posted on your request where all members can see it. PLEASE DO NOT: ask me for help with lookups as they should be placed on the boards to get the best possible result. PLEASE DO NOT: open your tree just because I have posted information on your thread as I will not be related. THANK YOU. Researching Carter, Cass and Walker in England. Researching Caven, McKill, Sutherland and Will in Scotland.

Susan-nz
Report
23 Dec 2012 18:58

Hoping Dizzi will be well enough to be home again soon,


Susan

Researching:
ALBEITMAN,INGRAM,ROSS,CASEY

SuffolkVera
Report
23 Dec 2012 19:02

What a shame - I hope her stay in hospital is a very short one this time.

Will be thinking of her

Kay????
Report
23 Dec 2012 19:02


Get well wishes.,,, hope they keep you till they have got you well this time!!!.

Brenda from Wales
Report
23 Dec 2012 19:03

Oh ...sorry to hear this..but better to be where she can be treated...maybe they discharged her too soon?
They sometimes want to clear wards before the holidays.
Sending best wishes and prayers.

Brenda xx

Carol 430181
Report
23 Dec 2012 19:18

Oh so sorry to hear this, think she was trying to cope too soon, did see panic attack mentioned, that is the worse thing you can have, I know when I came out of Hospital, would not close my eyes for days for fear of dying.

Wishing you well for Christmas Dizzy.

Carol <3

Researching:
Vosper Cornwall /Devon. Courtney Cornwall. Arundel Cornwall. Godolphin Cornwall. Tremethick Cornwall. Langdon Cornwall/Devon. Buley Devon. Parsons Cornwall. Bains(wish I knew) Samuels London.

♥†۩ Carol Paine ۩†♥
Report
23 Dec 2012 19:21

I was totally shocked that they had discharged her on Monday, as the Dizzi I visited a week ago was far from ready & I cannot believe she had improved that much over night.

Lets hope they get her sorted this time before discharging her, but as the only way she would stay there tonight was if her husband stayed with her, they could have their hands full.



Kay????
Report
23 Dec 2012 19:29


I was suprised she was out so soon Carol,,,knowing someone who had the same infection and was in hospital for almost 3 week. nearly 3 months down the line and they are almosy back to speed............this bug thats gone about is a nasty one if it hits you right......

*** Mummo ***
Report
23 Dec 2012 19:46

Think most of us were suprised to see that she was discharged so quickly,
lets hope that they can help her to get back on here feet soon,
poor love is probably so frightened.
Get well soon Dizzi, x

ChrisofWessex
Report
23 Dec 2012 19:55

That is a big disappointment for Dizzi and family but she is in the best place and hopefully home soon.

UzziInSunshine
Report
23 Dec 2012 19:58

Get well soon Dizzi and no coming out before you are better.

Researching:
Turner, Staniforth in Beighton and Ridgeway Sproat in Sheffield and Cumbria

SueMaid
Report
23 Dec 2012 20:02

I also thought it was too soon. Best wishes for Dizzi and family.

GRMarilyn
Report
23 Dec 2012 20:14

Oh Dear poor Dizzy.....


Just when things were going right.........

Its Doom & Gloom again ......

Dizzy its best to stay overnight in Hospital............

Saying my get well prayers for you...

Marilyn xxxxx <3

Researching:
Tregaskis- Blatchford- Bunker- ONeil.... Cornwall & Devon ( Ingram) Dorset .Bean Kent & Norfolk

MR_MAGOO
Report
23 Dec 2012 20:37

Thanks Carol......let's hope things get sorted this time.

M & M.

AnnCardiff
Report
23 Dec 2012 20:39

discharged far too early - well at least we know she's safe and will be well looked after and let's hope they don't do the same thing again and let her out too early

we're not so worried about you now Dizzi now we know you are having to do what you are told and rest, and if you do have to stay in over Chritmas it will be sad, but better than falling ill again - I'm too old to take the stress of it all :-D :-D :-D :-D

thankfully Carol is keeping us well updated - when I read your opening post a while back Carol I completely missed the bit about Dizzi having been readmitted - doh :-S :-S

Researching:
Breakspears of Berkshire and Cardiff, Williams and Harman of Whitchurch, Melingriffith &Tongwynlais,Glamorgan WE HAVE NO CONNECTION DON'T SEND ME MESSAGES Do not share your tree with me FREE THE PONTYPANDY ONE - JUST JOHN!!!!!