Help Centre - Frequently Asked Questions
Copyright Laws
Below are some guidelines to help you determine whether your video is eligible or whether it infringes someone else's copyright.
How To Make Sure Your Video Does Not Infringe Someone Else's Copyrights.

The way to ensure that your video doesn't infringe someone else's copyright is to use your own skills and imagination to create something completely original and completely yours. It could be as simple as recording your Grandfather talking about the war in the comfort of your own home. If it's all yours, you never have to worry about the copyright. Be sure that all components of your video are your original creation, even the audio portion. If you use an audio track of a sound recording owned by a record label without that record label's permission, your video may be infringing the copyright laws.
Commercial Content Is Copyrighted.

Some examples of copyrighted content are:
TV shows (including sitcoms, sports broadcasts, news broadcasts, comedy shows, cartoons, dramas, etc).
Music videos, such as the ones you might find on music video channels
Videos of live concerts, even if you captured the video yourself - Even if you took the video yourself, the performer controls the right to use his/her image in a video, the songwriter owns the rights to the song being performed and sometimes the venue prohibits filming without permission, so this video is likely to infringe somebody else's rights.
Films and film trailers
Commercials
Slideshows that include photos or images owned by somebody else.

Whenever Genes Reunited becomes aware that a video or any part of a video on our site infringes the copyrights of a third party, we will take it down from the site.
Our YouTube channel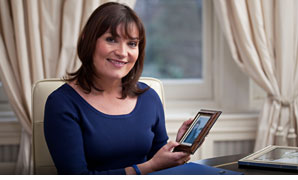 Every family has a story
Lorraine Kelly launches the Every Family Has a Story campaign by sharing hers exclusively with Genes Reunited. Watch some of our incredible stories, including Lorraine's, on our YouTube channel.