Help Centre - Frequently Asked Questions
How do I update my message board profile?
You can update your message board profile by going to the Account page. You can change your profile name, add a profile photo and add details of the surnames and regions you are researching. You can also opt to keep your real name private when contacting other members through the site. If you choose this your message board name will always be used in all correspondence.
Our YouTube channel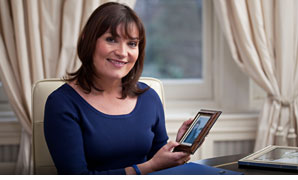 Every family has a story
Lorraine Kelly launches the Every Family Has a Story campaign by sharing hers exclusively with Genes Reunited. Watch some of our incredible stories, including Lorraine's, on our YouTube channel.