Suggestions
Welcome to the Genes Reunited community boards!
The Genes Reunited community is made up of millions of people with similar interests. Discover your family history and make life long friends along the way.
You will find a close knit but welcoming group of keen genealogists all prepared to offer advice and help to new members.
And it's not all serious business. The boards are often a place to relax and be entertained by all kinds of subjects.
The Genes community will go out of their way to help you, so don't be shy about asking for help.
Quick Search
Single word search
Gift subscriptions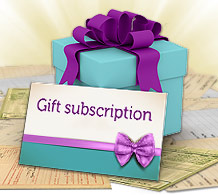 Do you know someone interested in discovering their family history?
You can now buy a gift subscription to Genes Reunited so they can research their family tree.
Icons
New posts
No new posts
Thread closed
Stickied, new posts
Stickied, no new posts
Finding own posts within threads
Profile
Posted by
Options
Post Date

Joy Kentish Maid
Report
9 Jun 2011 23:01

A few years ago, one could not only find threads in which one had posted, but also one's own posts within them; this function disappeared, but I would find it useful again if I wanted to delete all my posts within a thread.

Researching:
Sadd - Suffolk, Newton - Buckinghamshire, McCusker - Galway and Fermanagh, Brooks - London, and many others

Susan10146857
Report
10 Jun 2011 01:04

I will go along with that Joy.



Researching:
Member since 2003

JaneyCanuck
Report
10 Jun 2011 01:42

Also to find other people's posts.

I've mentioned doing board searches for duplicate posts one knows or suspects are there.

When a search for Cleopatra Anthony turns up three threads and two of them are monstrous great look-up threads, well, you know somebody has been posting hither and yon and wasting numerous people's time, and you want to know what has already been done so you are averted and can alert others -- but am I going to spend mine dredging through even a 20-page thread? Nope.

Google searches, e.g.

site:www.genesreunited.co.uk "cleopatra anthony"

*do* take one to the actual page of a thread where a phrase appears. So you could always try that, Joy!


Researching:
Please use the "ADD YOUR REPLY" box below to reply. Please DO NOT click "Send Message" and send a private message (unless info is about living people or otherwise sensitive). THANKS!

Joy Kentish Maid
Report
17 Sep 2011 16:50

Please :-)

Researching:
Sadd - Suffolk, Newton - Buckinghamshire, McCusker - Galway and Fermanagh, Brooks - London, and many others

Joy Kentish Maid
Report
9 Mar 2012 21:36

Unashamed :-)

Researching:
Sadd - Suffolk, Newton - Buckinghamshire, McCusker - Galway and Fermanagh, Brooks - London, and many others

GlitterBaby
Report
9 Mar 2012 21:41

Do not remember that function but certainly would be useful

:-D

Researching:
PLEASE DO NOT: send me information concerning your thread on the board as it should be posted on your request where all members can see it. PLEASE DO NOT: ask me for help with lookups as they should be placed on the boards to get the best possible result. PLEASE DO NOT: open your tree just because I have posted information on your thread as I will not be related. THANK YOU. Researching Carter, Cass and Walker in England. Researching Caven, McKill, Sutherland and Will in Scotland.

RolloTheRed
Report
10 Mar 2012 08:28

Google has indexed all of the Gru postings, It is easier and faster to look for old posts using Google than through the Gru search which is so slow and clumsy that I gave up on it ages ago.

That all of the thread posts are open to anybody anywhere via Google might be something to reflect upon. Some of these large "look up" threads are outside of T&C of both Gru and the data source.

Myself I archive my threads off line and prune them back regularly.
With good reason too.

From its inception a basic principle of Gru has been that it is a lightweight, easy to use and fun application with the inherited concept (from FU ) of an online community as important as family history per se. If people want a heavy lifting application then there are the usual suspects.

Now that the sign in / start up problems are much better the focus is on performance within the site of which threads are the main gripe.

Gru was not designed for family trees of 10 000 + people ( I have seen one with 37 000 ). Neither was the message repository designed to act as a de facto database. It is somewhat naive to imagine that any computer system has the capacity for an infinite number of records. A few users are hitting the boundaries and most likely they will just have to live with it.

Take as an example the well known FreeBMD site. Enter search parameters with too many hits and you simply get a message that the required search returns too much data and you have to narrow it down. Gru's error is not to throttle the data returned as is usual.

At a rough guess I would suggest that Gru are having an interesting time extracting performance from their back end Microsoft IIS 7 servers. This is something of a black art and I wish them well. Most of the web runs on Apache. There are reasons.


Researching:
Rollo Rognvaldsson, Roger de Busli, Eu, Wath upon Dearne, Rutland, Framland

InspectorGreenPen
Report
10 Mar 2012 08:50

Re Rollo's point that the GR tree wasn't really intended for more than 10k or so names, a quick check of My Contacts shows that I have access to over 25 members trees with more than that figure, half of which have over 20k names....!

Again I wonder if the '10k boundary' is similar for those with thread problems. I have 7k thread postings and whilst navigating My Threads is a tad slow, it doesn't time out.

I guess the problem for GR is that there are infinitely more members with >10k names in their tree than there are those with >10k thread postings, so you can see where their priorities might lie.




KenSE
Report
10 Mar 2012 09:14

That may be true IGP but many of those with over 10k postings are the most valued when it comes to helping others.

PS Go an error indication when I posted this but it did post OK. Had several errors this morning.

InspectorGreenPen
Report
10 Mar 2012 09:27

True Ken, and I'm not denying the fact that it needs to be sorted, but it is a question of priorities. If 1,000 members have problems because their tree is large but only 10 members can't use My threads, I know which I would tackle first.

Also, is My threads that important? I use it, maybe once a month and to be honest it wouldn't be the end of the world for me if it wasn't there.

KenSE
Report
10 Mar 2012 09:38

Yes I quite agree about the priority and like you I don't need to use My Threads very often.

I wonder if they could easily limit the My Threads results to threads which have been used in the last two or three years, assuming that would help.


InspectorGreenPen
Report
10 Mar 2012 10:10

Yes, I'm sure its possible. We did something similar at work some years ago with a database that was getting too large.

Everything prior to a certain date was archived to a read only area. It could still be accessed if necessary but as it was static it didn't need backing up every day and was not considered critical to the day to day running of the business. As a result maintenance costs were reduced and performance improved.

jax
Report
11 Mar 2012 23:55

If I pruned back the posts in my threads, there would be no point in posting at all.

I have been using this site for two years...first post about feb/mar 2010 and now have nearly 14,000 posts.

Perhaps 4,000 are chating posts mainly on one thread, the rest are trying to help people.

So what shall I do? remove any old help..(.none are going to be that old)..hoping the poster never returns or trawl through the chatty thread removing everything I have said?

I can understand you not needing to look at my threads when you only post on two slow moving boards, but I think it would be harder for most of us who tend to post on all (except quizzes and games)

As for the trees I have 50 people in mine...not a problem but never liked the GR layout so did not continue
I have access to over 150 trees only two are related plus another name collector who gave me access, even though I refused her access to mine...all the others are complete and utter strangers who's tree is of no interest to me



Researching:
Nothing much

SylviaInCanada
Report
12 Mar 2012 05:22

I do use My Threads to find postings, and find it very useful.


As one of the helpers, I may post on 20 or more threads a day (on a good day!). In busier times (3 or 4 years ago), I might have posted on 40 or 50 threads in a 24 hour period.


It is hard to keep track of that number of postings ...... so I depend on My Threads to do it for me.



However, there are now very many threads in My Threads which I no longer have interest in ...... dating all the way back to 2004 .


I've suggested several times that there could/should be a function in My Threads that we could click to no longer "watch" or "follow" a particular thread.


Thus, we could prune the number of threads in My Threads, without having to delete all our posts in the threads themselves ....... as a helper I do not delete postings, thinking that they may be of use in the future, either to the original poster or a "newbie".




sylvia

Researching:
Winter sunset, Saskatchewan. Canada ........................................ ......... ............................................................................... To help us and to get better results, please post as much detail as you can, especially name, date(s) and place. Also say what you already know.