Gift subscriptions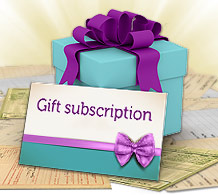 Do you know someone interested in discovering their family history?
You can now buy a gift subscription to Genes Reunited so they can research their family tree.
Press Contact
If you need help with your membership or using Genes Reunited, you can contact our Support Team directly by emailing support@genesreunited.co.uk. The phone numbers below are for press use and unfortunately cannot provide membership support.
Members of the press should contact Hotwire, our PR agency:
Trine Hansen
Hotwire
020 7608 8360
dcthomson@hotwirepr.com
Simon Hilliard
Hotwire
020 7608 8342
dcthomson@hotwirepr.com
In Australia, contact Vicki Dawson in the Press Office on +61 (2) 9836-3587 or email press@genesreunited.com.au
About Genes Reunited
Genes Reunited was launched in 2003 as a sister-site to the internet phenomenon Friends Reunited. Since then it has grown to become one of the UK's largest genealogy website.
It marked a revolution in genealogy and ancestry by combining them with online social networking. Members are able to build their family tree by posting it on the site and investigate which ancestors they share with other members. They can also search historical records such as census, birth, death and marriage records.
Genes Reunited has over 13 million members and over 780 million names listed. One new name is added to the site every single second.