Estelle's Blog
Welcome to the new Genes Reunited blog!
We regularly add blogs covering a variety of topics. You can add your own comments at the bottom.
The Genes Reunited Team will be writing blogs and keeping you up to date with changes happening on the site.
In the future we hope to have guest bloggers that will be able to give you tips and advice as to how to trace your family history.
The blogs will have various privacy settings, so that you can choose who you share your blog with.
Electoral Rolls
Looking for living relatives?
Search our UK Electoral Rolls (2002-2013) and find your living relatives today.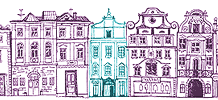 Published on 13 Oct 2011 16:45 :
parish records
: 64 comments : 13363 views
I am Estelle, the Genes product assistant, and I'm here to tell you about the new records we have just added to the site. We now have 35 million Parish Records which mean you can search baptisms, marriages and burials as far back as 1538. Until now our earliest UK records were the birth, marriage and death indexes that began in 1837.
With Parish Records now available this will enable you to trace your families back even further than before. We thought we'd explain how you can get the best out of them.
The Parish Records collection is divided into 3 sections - baptisms, marriages and burials. We only have transcriptions of these events, no images are available. However, we will be adding to this collection and there will be some images.
You must remember that the census wasn't always entirely accurate where ages were concerned, so the baptism records can be very useful. Don't forget, this isn't the date of birth though, it is the day the child was baptised. The amount of information you see on each transcription will vary, but you may well find the names of both parents on baptism records.
One of the features of our Parish Records is that can now narrow your search down by county. So, if you have an idea of where your family were from you should be able to find them quickly and easily.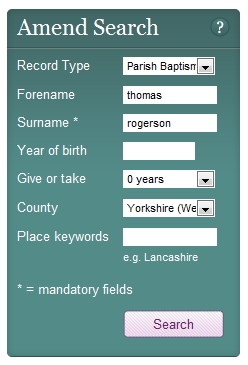 Parish search.
The first thing I always do with new records is look for my own family. I have found my GGG Grandfather, Thomas Rogerson in our Parish baptism records. This gives me the names of both of his parents. On most baptism records you should always see the child and the father's names. Luckily here I am also given the mother's name. This is great - no certificates to order! The information is already there for me.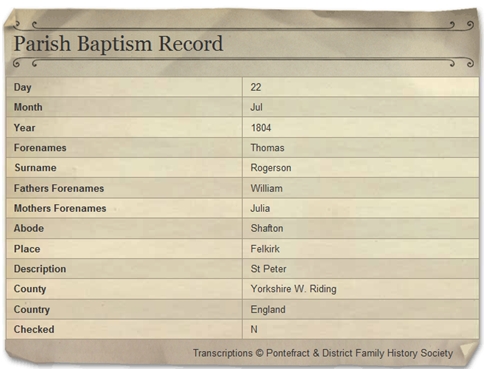 Baptism transcription.
Using the information on the baptism record I then searched for Thomas' parents' marriage. I know they are called William and Julia and they were in Felkirk, so it didn't take me long to find the right record. The marriage record gives me the date they married and it also gives me the bride's maiden name. I can see where they were both living, here they were in Felkirk, which means I know where to look when I trying to find their births. So that's two more names for my tree that only took a couple of minutes to find.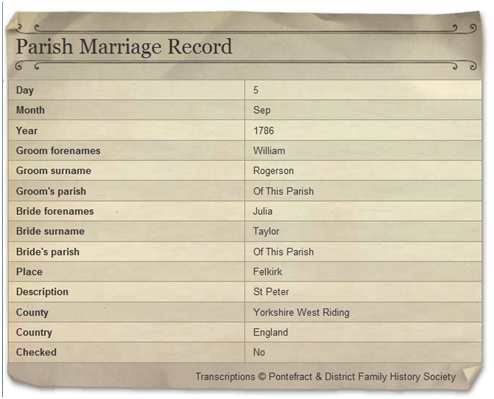 Marriage transcription.
With the burial records the information you see is not very consistent. You'll certainly see a name and a date. There may be an age at death too. This will permit two things. Firstly, you'll be sure it is the correct person (and not someone who died as a child). Secondly, if it gives you an age, you can use that and work backwards to find their baptism record. On some records you might also see the names of a spouse or a parent.
We don't have the Parish Death records for my ancestor. However, I have found the author Jane Austen.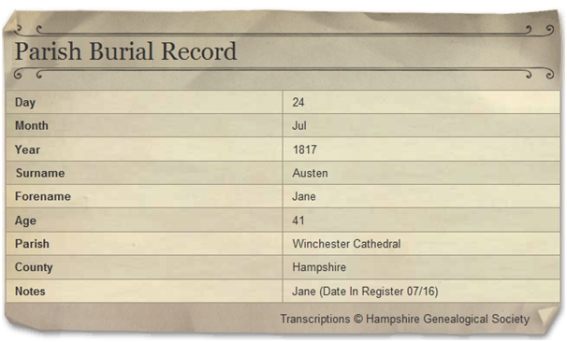 Burial transcription.
Well, I'm off now to keep searching these new records. We really hope you enjoy them!