Estelle's Blog
Welcome to the new Genes Reunited blog!
We regularly add blogs covering a variety of topics. You can add your own comments at the bottom.
The Genes Reunited Team will be writing blogs and keeping you up to date with changes happening on the site.
In the future we hope to have guest bloggers that will be able to give you tips and advice as to how to trace your family history.
The blogs will have various privacy settings, so that you can choose who you share your blog with.
Electoral Rolls
Looking for living relatives?
Search our UK Electoral Rolls (2002-2013) and find your living relatives today.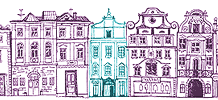 Published on 16 Jun 2011 17:10 :
mark goldstein
: 15 comments : 10695 views
I am Estelle and I have been working for Genes Reunited since 2004. I am also a keen genealogist and have been tracing my own family history since 1995. Needless to say this job is like a dream come true working for a family history website!
I was lucky enough to have my paternal Grandad around till December 2003 when he passed away at the ripe old age of 96. I used to spend hours listening to him tell me stories about his childhood and our family. I made sure I wrote everything down and this helped me enormously when I began my research.
I started by ordering the birth certificates of my four grandparents. This gave me the names of both sets of parents, including the mother's maiden name. I was most interested in my paternal grandmother Sarah Nadine Goldstein(pictured age 21). Her surname suggested she was of Jewish descent and I have always been interested in Jewish history so I decided to try and trace this line.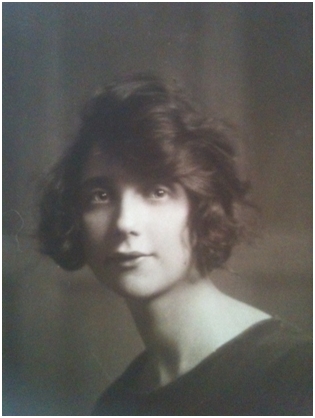 I found out that her father was a Mark Goldstein and her mother was Ethel Blyth from Southampton. Grandad told me that Grandma and her sister Aunt Leah were left with guardians in Boston, Lincolnshire when they were young. My Grandma sadly passed away in 1975 so I wasn't able to ask her anything. All my Grandad knew was that apparently there was a newspaper advert asking for someone to look after them. They were left with Wilson Copping and his sister and they were told their parents would send for them once they had settled. This never happened.
I then sent for a copy of Mark and Ethel's marriage certificate (Grandma's parents). This provided me with some interesting information. I found out that Mark was 35 and Ethel was only 19 when they married. I also found out that they got married a month AFTER Grandma was born! My first family scandal.
A few years after I found out this information we got our first computer. This meant I no longer had to trail through various indexes and microfiches at the Public Records Office. I had a look at the 1881 census that was now online but this didn't really help me. I had reached a massive brick wall!
So, I left this side of the family for a while and concentrated on the rest of the tree. I came back to it in 2003. By now, there were several family history sites on the internet, including Genes Connected (as we were known back then). I went to our Community section and asked for help. One lady came back and she had found a Mark Goldstein on a passenger list to New York. I had a look at the document and was sure it was him as he was going to stay with his brother-in-law George Blyth, who'd been a witness at Mark and Ethel's wedding. The most exciting part of the document though was that it told me Mark had stayed with his brother, Mr L Goldstein in Liverpool before leaving for New York. This taught me one of the most valuable lessons I have learnt whilst researching my tree. If you hit a brick wall in your tree go sideways and try looking for siblings and trace their families instead.
I went on to find Mark's brother Louis in the recently published 1901 census living in Liverpool. I went back to the Genes message boards for more help. Someone suggested I try the National Archives for naturalisation records. From the census I know that Louis was Polish. So I had a look and found a possible entry for Louis. There was a Lewis Goldstein who was naturalised in Liverpool in 1902. I immediately ordered this document and received it as an email attachment within a few hours. What on earth did we do before the internet?
As I read the document there were tears in my eyes. There's been a lot of talk in the Genes office recently of 'goosebump' moments and this was definitely mine. The details of Lewis Goldstein's wife and children matched those of the Louis I had found in the 1901 census. I could finally know a little more about the Goldstein side of my family. I learnt the names of Mark and Louis' parents - Simon and Sarah. So my Grandma was named after her own Grandma! I also found out that they came from Kalisz near Lodz. More research has shown me that there was mass emigration from Poland to the UK in the 1880's when the Jews were wrongly accused of the assassination of Tsar Alexander II. This resulted in anti-Semitic feeling. Times must have been hard for my Great Grandfather and his family.
I have continued to find out more about Lewis Goldstein and his family but have yet to discover what happened to Mark and Ethel. They never sent for or contacted my Grandma and her sister. But I won't give up my search and one day I hope to find out where they went and what happened to them.