Genes Reunited Blog
Welcome to the new Genes Reunited blog!
We regularly add blogs covering a variety of topics. You can add your own comments at the bottom.
The Genes Reunited Team will be writing blogs and keeping you up to date with changes happening on the site.
In the future we hope to have guest bloggers that will be able to give you tips and advice as to how to trace your family history.
The blogs will have various privacy settings, so that you can choose who you share your blog with.
Gift subscriptions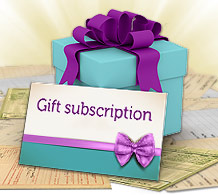 Do you know someone interested in discovering their family history?
You can now buy a gift subscription to Genes Reunited so they can research their family tree.
The third episode of Who Do You Think You Are? will delve into the family history of Sebastian Coe, famous for his successful athletics career. This week we have some interesting findings from the experienced family historian Roy Stockdill...
Sebastian Newbold Coe, KBE, was born on 29 September 1956 at Chiswick. His parents, Percy Newbold Coe, an engineer, and Tina Angela Lal, an actress who was half Indian, were married at Kensington in 1954. Percy, born in 1919 at Kingston-upon-Thames, Surrey, adopted the forename Peter as a tribute to a younger brother who died as a baby in 1928.
It was his father who was responsible for much of Coe's astonishing success which saw him become arguably the world's greatest middle distance runner in the 1980s, winning two Olympic gold medals for the 1500 metres and breaking a number of world records. Peter was disillusioned with much of the athletics coaching he saw, so, self taught, he took over Seb's training.
Lord Coe's grandfather, also Percy Coe, was born at Kensington in 1893 and married Violet Newbold, who was four or five years younger, at Fulham in 1919. Coe's middle name thus comes from his paternal grandmother. Percy Coe was a carpenter and joiner, like his father, Robert Coe
I found an interesting figure in Seb's paternal ancestry: great-grandfather Henry Brereton Newbold, father of Coe's grandmother, Violet Newbold. Henry was born in Cheshire in 1871 and in the 1901 census he was shown as an engineer. But in 1911 his occupation was given as a professional gymnast on the stage, aged 40. He had a daughter of 17 similarly described and presumably they did a gymnastics act together.
Henry must have been very athletic and fit for his age. Was it perhaps from him that Sebastian Coe derived some of his outstanding running skills?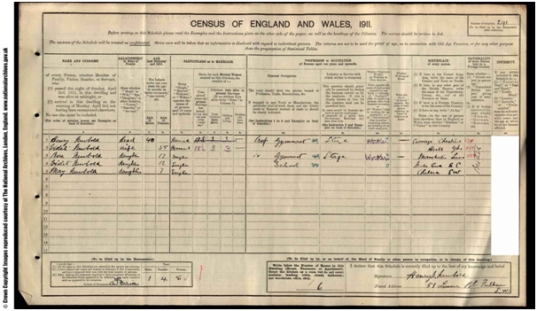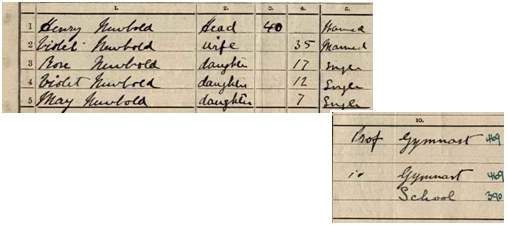 Roy Stockdill has been a family historian for 35 years. A former national newspaper journalist, he edited the Journal of One-Name Studies (for the Guild of One-Name Studies) for 10 years. He is on the Board of Trustees of the Society of Genealogists, Chairman of the SoG's Publications Working Party and Commissioning Editor of the "My Ancestors..." series of books. He writes regularly for the commercial family history magazines.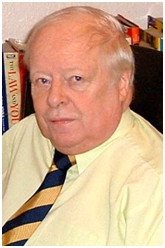 Roy Stockdill Family Historian
We think the Who Do You Think You Are? journey will focus on Sebastian Coe's Caribbean roots and his 5 x great grandfather, plantation owner Hyde Clarke. It is set to be an interesting episode with Sebastian finding out about his ancestors colourful past.
We can't wait to tune in and will be on Twitter and facebook throughout the show so make sure you join the conversation.