Genes Reunited Blog
Welcome to the new Genes Reunited blog!
We regularly add blogs covering a variety of topics. You can add your own comments at the bottom.
The Genes Reunited Team will be writing blogs and keeping you up to date with changes happening on the site.
In the future we hope to have guest bloggers that will be able to give you tips and advice as to how to trace your family history.
The blogs will have various privacy settings, so that you can choose who you share your blog with.
Electoral Rolls
Looking for living relatives?
Search our UK Electoral Rolls (2002-2013) and find your living relatives today.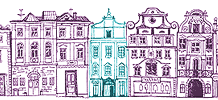 Published on 25 Jun 2013 09:12 : 0 comments : 1088 views
And the winning recipe is ... Fillet of Sole a La Pagons (Serves 4)
x4 skinned lemon sole fillets
200g mixed raw scallops and prawns
zest of half a lemon
1 handful of roughly chopped parsely leaves
Sea salt and freshly ground black pepper
White Sauce
1 tbsp plain flour
1 pint of whole milk
55g Mild cheddar grated
Mashed Potato
500g potatoes, skinned and roughly chopped
30g Butter plus extra for the mash
1.Boil the potatoes for 10-12 minutes, or until soft. Drain and return to the pan. Season with salt and pepper and a knob of butter. Mash until smooth and set to one side.
2. Preheat the oven to 200ºC/400ºF/gas 6. Place the sole fillets in an oven proof dish and season with salt and pepper. Bake in the hot oven for 8-10 minutes, or until cooked through.
3. Make the white sauce. Melt the butter in a saucepan over a low-medium heat and add the flour. Mix well until it goes dry, then slowly add the milk, bit by bit, stirring continuously, until all the milk is gone and the sauce is think. Reduce the heat to low and cook for 5-6 minutes, stirring occasionally. Season with salt and pepper, add the cheese and mix until the cheese has melted into the sauce.
4. Spoon the mash round the side of the cooked sole. Scatter the prawns and scallops over the sole and mash then pour over the hot white sauce. Scatter the grated lemon zest and return to the oven. Bake for 5-6 minutes or until the surface is golden brown. Remove from the oven, add some grated parsley over the top and serve immediately.