November 2013 - Genes Reunited Blog
Welcome to the new Genes Reunited blog!
We regularly add blogs covering a variety of topics. You can add your own comments at the bottom.
The Genes Reunited Team will be writing blogs and keeping you up to date with changes happening on the site.
In the future we hope to have guest bloggers that will be able to give you tips and advice as to how to trace your family history.
The blogs will have various privacy settings, so that you can choose who you share your blog with.
Summary
2015

---

2014

---

2013

---

2012

---

2011

---

2010
Electoral Rolls
Looking for living relatives?
Search our UK Electoral Rolls (2002-2013) and find your living relatives today.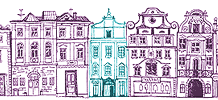 Family crests and coats of arms - does your family have one? Genes Reunited reveals the meanings behind the signs of heraldry. What do they represent? What's the difference between a coat of arms and family crest? And what does a lion on a red background represent?