Help Centre - Frequently Asked Questions
Reporting errors with records
If you see an error in one of our records please send the full details to our Customer Support team
We will need to know:
Which record set the error is in, e.g. the 1871 census
Details of the error, e.g. full name, year and place of birth and how a name has been mis-transcribed
What the correction should be
A link to the image or transcription on the Genes Reunited site
Gift subscriptions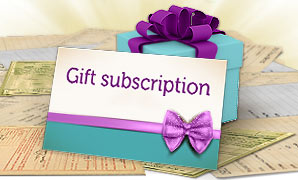 Do you know someone interested in discovering their family history?
You can now buy a gift subscription to Genes Reunited so they can research their family tree.