Help Centre - Frequently Asked Questions
What are Genes Extras?
Genes Extras is a collection of exclusive offers and competitions for our standard and platinum members. It's our way of saying thank you for subscribing with us.
Everyone can see the general offers page, but if you'd like to see more details about a specific offer you must be a subscribed member. In other words, you must have platinum or a standard subscription. Offers are only available to members in the UK.
New Scottish Records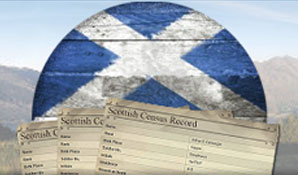 Do you have Scottish ancestors?
Perhaps you do and you just didn't know! Search our brand new Scottish census records today and discover if you have Scottish roots.