Help Centre - Frequently Asked Questions
What are My Folders?
We automatically create three folders for you – My Keepsafe, Saved Records and Shared Media to keep your photos and records safe. But you can create your own folders too. You might want to add a folder for different sides of the family, newspaper clippings or letters. It's up to you!
Folders are a good way of keeping everything ordered and easy to find.
New Scottish Records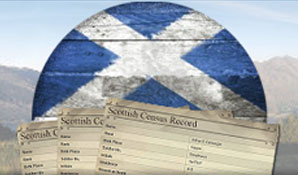 Do you have Scottish ancestors?
Perhaps you do and you just didn't know! Search our brand new Scottish census records today and discover if you have Scottish roots.