Help Centre - Frequently Asked Questions
Why can't I view newspaper articles?
Our site is not currently compatible with iPads or Tablets so if you try and view a British Newspaper Article using one of these, the image will not display.
If however you attempt to view on a PC or windows laptop, the image should display.
Please accept our sincere apologies for any inconvenience caused.
Gift subscriptions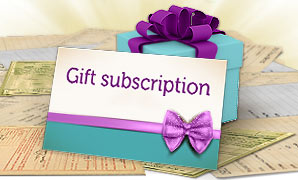 Do you know someone interested in discovering their family history?
You can now buy a gift subscription to Genes Reunited so they can research their family tree.