Help Centre - Frequently Asked Questions
How do I stop the auto-renewal?
If you've chosen continuous renewal, then your subscription payment will be automatically taken from your card or PayPal account on your renewal date. We will send you an email a couple of weeks beforehand to remind you we're going to be renewing your subscription automatically. We'll send the email to the address you registered with on the site and also to your Genes Reunited inbox.

If you'd like to change this preference, then click here and go to the 'Subscription Details' link. Select the 'Auto Renew Off' option and remember to save the changes.
New Scottish Records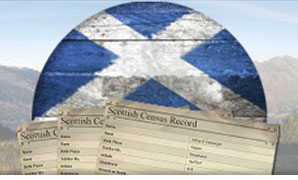 Do you have Scottish ancestors?
Perhaps you do and you just didn't know! Search our brand new Scottish census records today and discover if you have Scottish roots.