Help Centre - Frequently Asked Questions
Types of files
When you are adding photos you may use either GIF or JPEG files only.
You cannot add a word document with a photo as it will not work and you wont be able to see your photo.
Gift subscriptions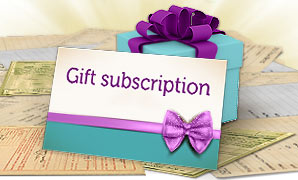 Do you know someone interested in discovering their family history?
You can now buy a gift subscription to Genes Reunited so they can research their family tree.